Unleash the Power of Custom Promotional Products: A Guide to Experiential Marketing with 9 Cool Ideas and a Real-Life Example
Ready to take your event marketing to the next level? Time to tap into the power of custom promotional products. By incorporating promotional products into your marketing strategy, you can elevate your event and create a memorable and impactful experience for your attendees. The key is to get creative and think outside the box. Custom swag can make a big impact on the success of your event marketing by creating memorable and engaging experiences for your attendees. It's called experiential marketing and it's a great way to achieve memorable events. Focus on creating a hands-on, interactive experience for your audience. Here are seven unique and creative ideas to consider:
1. Custom VR Headsets: Provide your attendees with a virtual reality experience of your brand with VR headsets. It is a fun and interactive experience that they will remember. Custom brand a cool Virtual Reality headset for them to take home and keep the fun going!
2. Engraved Power Banks: Keep your attendees' devices charged throughout the event with custom-engraved power banks. It is a practical and useful item that attendees will appreciate, and it will keep your brand top of mind. Imprint a QR code on these that lands attendees on your website for a new product or brand launch.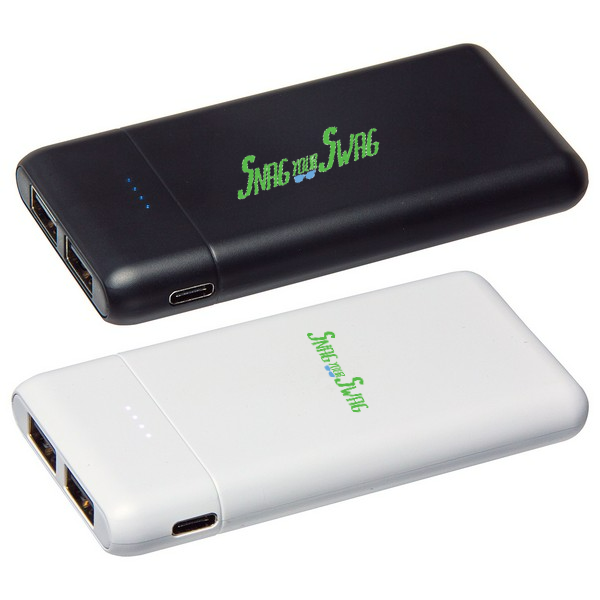 3. Smash Chocolate Boxes: Give your attendees a sweet surprise with new Snag Your Swag smash chocolate boxes! Each box comes with a custom-branded wood mallet for attendees to smash open the box and reveal their candy treats. It is an interactive, awesome experience that is sure to create a memorable moment.
4. Customized Fitness Trackers: Encourage your attendees to move and stay engaged with custom fitness trackers. Encourage them to track their steps and participate in brand-led fitness challenges for a chance to win prizes.
5. Dirty Cookie Shot Glasses: Treat your attendees to something sweet and unique with custom-branded Dirty Cookie shot glasses. They will be a memorable gift that attendees will appreciate and remember. Since their introduction, we see these create large crowds at trade show and other events all the time. Network while having a blast!
6. Pickleball Paddles: Organize a fun and engaging experience for your attendees by setting up Pickleball courts, hiring an instructor, and ordering custom-branded Pickleball paddles. Attendees can continue playing with friends and family even after the event is over. The most popular growing sport in the country, get your brand in on it!
7.Branded Tech Tacos: Bring your clients and employees together and create a joyful day for them by hosting a Taco Tuesday event and hiring a taco truck. Brand some cool Tech Tacos for event giveaways so they bring this experience home with them.
8. Specialized Water Bottles: Provide your attendees with a practical and useful item by handing out custom-branded water bottles. But make it an experience! We love the custom bottles that remind you to hydrate and keep track of your daily water intake.
9. Brand the newest Shark Tank craze, the Flipstik® for your event. This amazing new item delivers hands free selfies using NASA approved technology. Featuring reusable "synthetic Setae" adhesive, developed from NASA research, the Flipstik holds up your phone to take hands-free videos. We love this one, and the videos taken at your event are highly likely to end up on the attendees social media accounts as they enjoy the next big thing.
Case Study:
Our tech company client came to us asking for assistance in creating a fun and engaging corporate event that would leave a lasting impression on their employees. We planned the event at a local park with Pickleball courts set up for attendees to play on. Our client hired a Pickleball instructor, which really upped their game. We designed custom-branded Pickleball paddles for everyone to use.
The employees and their families had a blast playing the game. The custom paddles were a hit, and attendees took them home to continue playing with friends and family. This event was a big success, and our client received fantastic feedback from employees. We have to one up ourselves next year, but that's the price of success!
Incorporating custom promotional products into your event marketing strategy can take your event to the next level. Think creatively and outside the box to create a memorable and engaging experience for your attendees. We've got lots more ideas and case studies for you.
---
Category:
Tags: Experiential Marketing, Event Marketing