Top 2019 Promotional Product Trends
Spring has sprung baby! We have been in 2019 long enough to not just predict, but to KNOW, what the 2019 promotional product trends are. Now, if you've been reading me, you'll know I already did predict these because my predictive powers are really good. Well, about fashion and swag. Believe me, there are other things I never saw coming.
Let's get to it, I love this part!
Click on any of the pictures below for further details.
Trend #1: Incorporating retail trends into your promotional campaigns. Now, I excel here. I would say I don't like to toot my own horn, but I actually do. Pssst, try it, it won't make you go blind.
When we discuss incorporating retail trends into your promo campaigns, it's not just about retail brands themselves. Cobranding a high end, on trend retail brand is definitely one great way to incorporate retail trends, but it's not the only way. Let's begin there though.
Especially with spring here and everyone getting their outdoor on, biking, running...err whatever else those people who like sweat do. Sitting on the beach with a drink in a coconut? Also a valid lifestyle choice okay? But even doing that, if you want to walk off the beach, you do have to mix in large slugs of cool water, trust. So let's take a look at a boss brand for the outdoor lifestyle; Camelbak. Put your brand on one of these. Now you're a boss.
Below, this 32 QT. ENGEL is one of my favorite high end retail brand swag items. We just did these and I love mine.
We can work with you in elevating your brand by putting it on another high end branded item. Engel and Camelbak are just two of so many possibilities, including high end apparel like Nike, Under Armour, Patagonia, etc.
Trend # 2: Let's move on to the next way we can incorporate retail trends into your promotional campaign. If you are purchasing promotional products in 2019, you need to keep yourself appraised of retail trends in general. These days, swag is inspired by and reflect retail trends. At least here. We are not big on the plastic stuff. First of all, our landfills and marine life have enough problems. Secondly, is that what you want representing your brand? Of course not.
I'm what we used to call a fashionista. Now, this was in the stone age, the days just before the launch of Instagram. If I had been born only a few years later, my keen eye and coolness factor probably would have made me an "Instagram influencer." Obviously I really want to thank my parents for holding off a few years and saving me from that.
Take a look at what Coach is doing right now:
Yep, denim. New this week as far as I can tell, and I should know since I am constantly on their website. I fell in love with this one instantly, and why yes, I will be wearing it very shortly.
Denim exploded in 2018 and this fun, hot trend is going strong for 2019. I absolutely love 2019's denim promotional products. Let's look at some: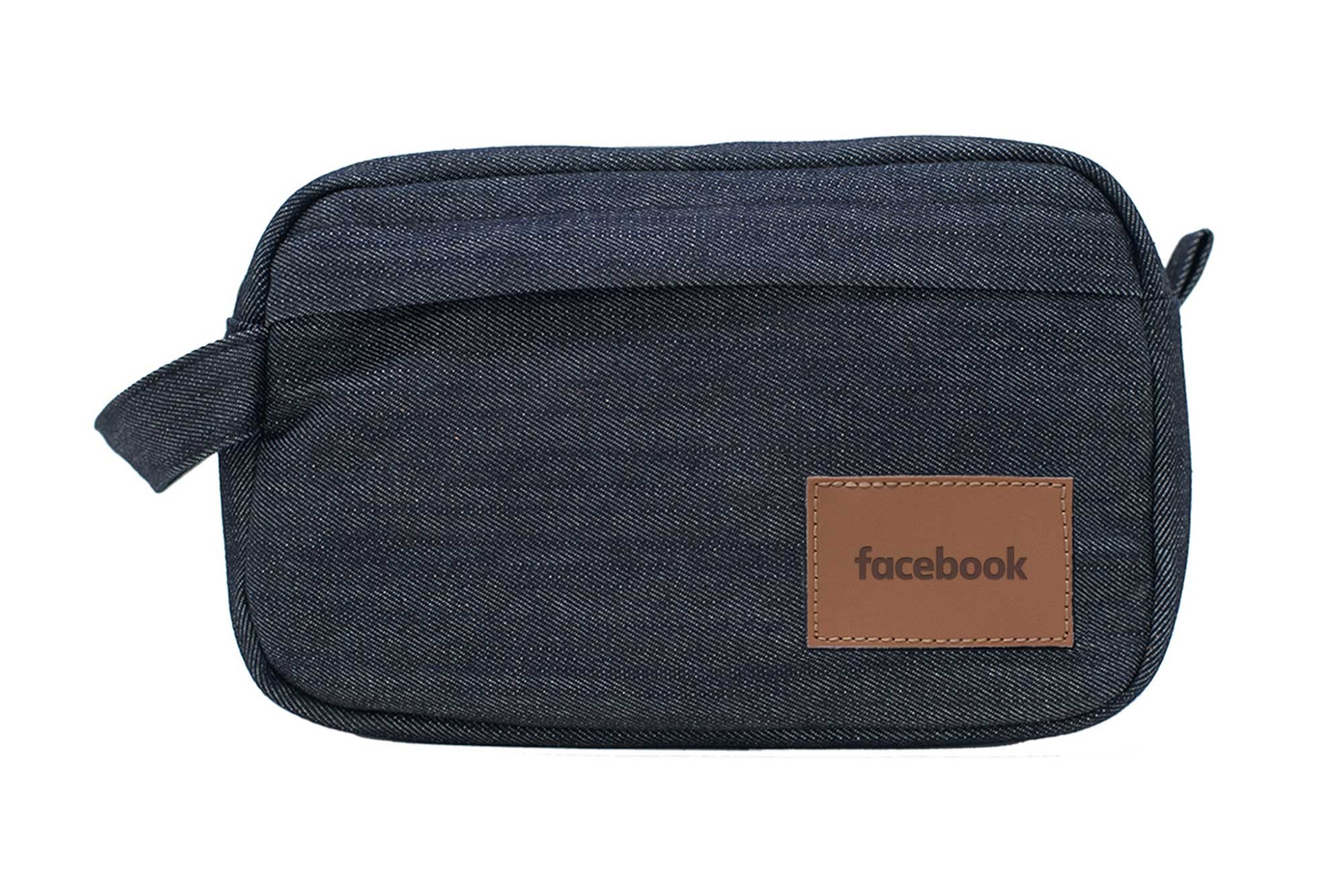 Trend #3: Illuminated logos. I think this trend really began in late 2017 when the logo light pens hit and became one of the hottest trends in trade show giveaways. By early 2018 we were off and running and you could get that pen in every color and style imaginable. By late 2018 we started seeing tech products with logos that light up, and now, in 2019, they are huge and your choices are many. Here are some of our favs:
Trend #4: Doing good. This is something that is on my mind more and more. Snag Your Swag will be making some bigger moves into doing good very soon. We are looking into setting up our own donation programs so that when you purchase certain swag a portion of the proceeds will go to organizations that do good. But we do have some amazing existing ways of doing good while looking good in the promo industry. The one that is really top in everyone's mind right now is reducing plastics in our oceans to save our marine life. We have all seen the pictures and news stories.
Snag Your Swag is big on reusable straws as one way to help. These are something we really believe in, they are also very on trend, and they also look amazing. Where is the bad? There is none.
Take a look at our gorgeous selection of reusable straws, both stainless steel and silicone by clicking on the picture below:
I also love the power of promo for our veterans. We have some high impact programs that help our veterans, and one of my favorites is the Basecamp Warrior Spirit Retreat program, founded by Dan Nevins who has an amazing story and does such beautiful work helping our wounded vets. Below is one of my all time fav Basecamp items, and one I personally use every day.
I hope you enjoyed reading about some of the top trends in 2019 promotional products. We will have more soon! In the meantime, don't forget to browse our top trade show giveaways of 2019 showroom here. Constantly updated all year long as new swag is introduced and new trends emerge!
---
Category:
Tags: top promotional products 2019, top promotional product trends 2019, company swag 2019