The Top Promotional Products For 2019
I'm beginning the 2019 wind down by going over the top 10 trade show giveways of the year. What I love about this time of year is that we have so much information; not just about the current year, but about the new one. So this list is going to be very forward-looking, incorporating the 2019 trends with staying power that will be launching us into 2020 with new twists and upgrades. You're already booking your 2020 trade shows, and Snag Your Swag is already curating the best new 2020 trends for you.
1) The Retractable Stainless Steel Straw
If you've been following us for a while, you already know we were out in front of the explosion of stainless steel straws. These are no longer a trend, but our new reality. I have personally been using our straws since they were released. And my first set was the 3 piece set in the jute bag. That was back in late 2018. Mid-2019, I switched to the retractable shown below. Let me tell you why. It's more convenient. It's small, it easily slips into my handbag. It's retractable, and that gives it an extra shot of cool. It has the silicone tip attached. It has a carabiner so you can easily attach it to your backpack, tote, or duffle bag. No one has to ask what it is. I have seen these FLY out of booths. This is it. Stop digging and order these for your 2020 shows. You will be placing reorders, trust.
2) Sequins
If you are into fashion then you already know that one of the biggest trends on the 2020 Spring Fashion Show runways was sequins. Oh yeah, we got that. All of the items in this set are available separately for your trade shows, but put them together in this set and you have a fashion-forward WOW 2019 corporate gift!
3) Eco-Smart
This ties into our number 1 pick, the stainless steel straw, but goes further. 2019 was the year of no turning back, and millenials, AND their younger counterparts, whether you call them Gen Z, or something else, want no part of plastics and pollution. That's not changing. Thankfully! Keep an eye all year on our Sustainable Swag showroom here, because we are going to be constantly adding the best of the new eco-smart alternatives on everything. When we attend the new product expo in January, we expect huge new releases in this category, but we don't wait for the show either. We are on top of every new release weekly, and when we see something we like we order samples that day. By doing this, we can offer you the best of that new-new before everyone else knows about it, and we've already tested it out to boot.
Here is one of my favorite Eco-Smart picks right now, a beautiful organic cotton tote bag. Organic cotton farming techniques maintain soil fertility and reduce toxic pesticides and insecticides that pollute our air and water, making this an awesome alternative to plastic bags. And btw, plastic bags are being banned all over the place now, so get your brand on an awesome reusable tote. You won't regret it.
4) Light-Up Your Logo Swag
This is such a cool trend that began very late 2018 with the light-up your logo pens, and exploded throughout 2020. With new releases coming every week it's a safe bet the your logo is going to be lighting up through 2020! Drinkware, tech items, charging cords...lots of great options on this, and here is one of my many favs: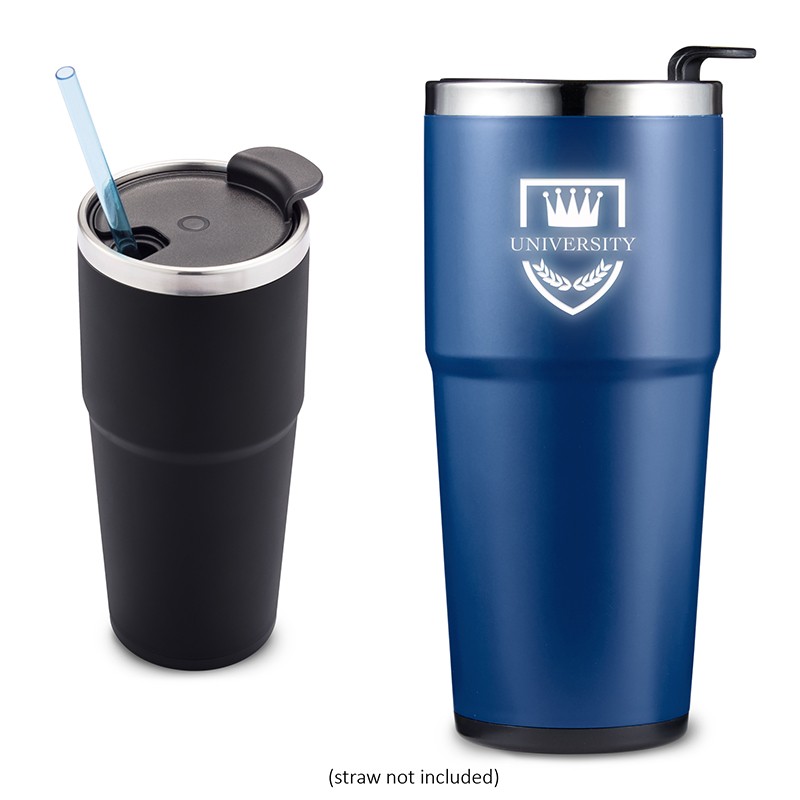 5) Wireless Charging
Do you remember those old, rectangle, 2200 mAh aluminim portable power banks? Hey, they worked. They still work! But...they're old school now. Up your game and brand some wireless chargers. You'll feel better. We have tons of really fantastic options, and here is one of my favorites for trade shows because it has that nice added extra of built in cables:
6) Web Cam Covers
Web cam covers continue to be a huge best seller both on retail and in the promo industry. Here is our top seller. Though pictured with the insert instruction card, the price shown does not include those. They are .15 cents extra each. When these were first released we had to highly recommend the cards because so many people didn't know what these were. They know now. So those are really a matter of personal choice and budget. Another very exciting option is the custom insert cards. We completely customize them for you. That is a lot of print area real estate for a small price! The custom insert cards are only .25 cents each additional.
7) Extra-Long Charging Cables
If you have anything that needs to be charged, and of course you do, you know why everyone wants these. This is my top choice in this category because it also has the light-up logo!
8) Iridescent PopSockets
You might wonder if PopSockets are still "in". Oh yes they are! Hugely! You need only look through the crowd at any youth-attended event - for instance, the recent Global Citizen concert in Central Park. Tons of the videos are being taken on phones with PopSockets attached to the backs - that's how they're being held up! I love these new Iridescent PopSockets because it takes one trend and marries it to a hot new one. If a client is having a large event I always recommend they get some wooden PopSockets too, another amazing choice! Now, you've got everyone covered. NO ONE is chucking these on their way out, trust.
9) Hands-Free Auto Mounts
Since we are never going back to driving around while texting or looking at our phones, magnetic auto mounts are here to stay. These afford prime printing real estate for your dollar. Here are two great options, depending on your trade show budget. The first is the classic auto phone mount, and the second wirelessly charges phones while mounted.
10) Mini-Bluetooth Speakers
Love these for your trade shows, portable with big sound and lasting impressions. Here is one of my favorite, vibrantly colorful models:
---
Category:
Tags: top promotional products of 2019, best trade show giveaways of 2019, best trade show giveaways of 2020