The Best Customized PopSockets For Your Company Giveaways
PopSockets make such great giveaways for your 2022 trade shows. And these will take your branding straight into 2023 too. PopSockets simply refuse to go out of style. I always look at pictures in crowds, at concerts, and festivals, at outdoor events, and I ALWAYS see tons of PopSockets. They are going nowhere. People need them because we are always on our phones, and we need that easy grip on them. For texting, for tweeting, and especially, for taking pictures, including selfies.
And there are so many cool new PopSockets to choose from now. I am going to start with the basics, and then go from there. You can click on the pictures for product details.
The first is your OG PopSocket Grip. You know this one. I love these with full color imprints. I would not recommend doing a one color imprint on these. Too blah. You should see some of the custom art we have put on these. Especially for a gaming company we work with, where we put their full color game characters on them. They keep reordering in the thousands, because they just go. But you don't have to have a game character to take advantage of these. How many of us really do? Well, we have our Memoji's, but even I'm not narcissistic enough to have that on my phone. We can create amazing artwork for you on this.
This one is the same as above, except it's swappable. These are great if you want to do more than one design, so people can very easily "swap out" from one to the other. These are also best with the full color imprint.
This one was just introduced for 2022, and I love it. When you are looking for that perfect eco-friendly event giveaway that no one else is going to be giving out, you are looking for this.
Check out this new one. This one slides so you can position it however you need for what you are doing at the time. And it also makes wireless charging so easy. This is the one I have been using since it was recently introduced, and I don't know how I would do without it at this point.
This one was also introduced in 2022, look at this. You can grip and wrap this to anything, your bicyle, your kitchen cabinet while you're cooking, anything. This will totally stand out at any event your company is exhibiting at.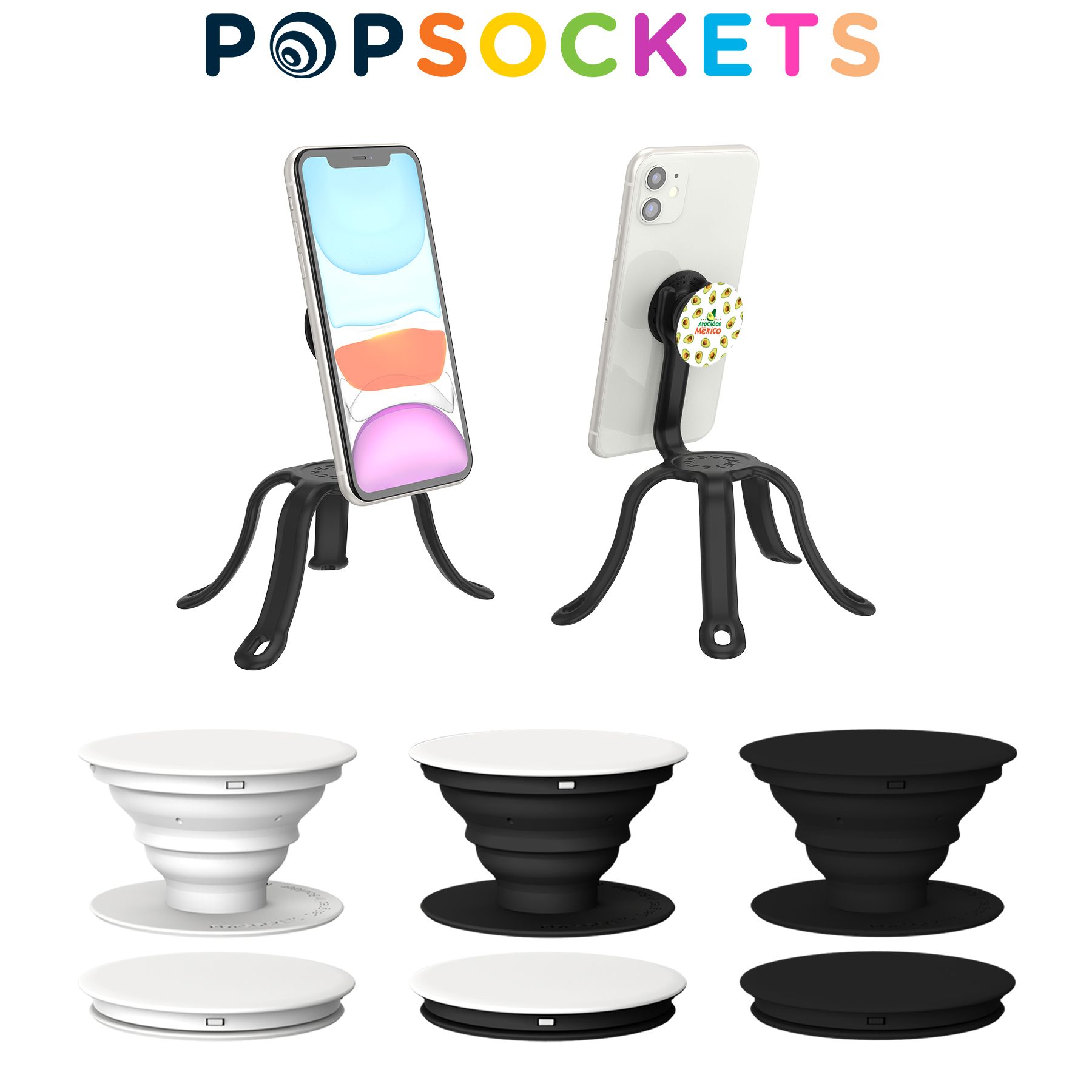 Have a corporate golf event coming up? Looking for something different to stand out from other corporate attendees? Check out this golf ball PopSocket. So perfect.
This is the Popsocket with a mirror. Love this one, and it's so perfect for discretely checking your teeth in restaurants after dinner.
The wood PopSocket is such a beauty. I've used both and really can't choose between the bamboo and the rosewood. They are both beautiful.
Well, hello gorgeous! Iridescents are just so on-trend for everything. Very fashion-forward, and this iridescent PopSocket really nailed this trend.
You can see there are so many fantastic choices that will really elevate your brand and create buzz at your upcoming trade shows and other events. That's why you come here. For swag that won't be in the garbage can by the exit door. What a waste! Get serious about branding with Snag Your Swag. We always keep up with the latest trends and product introductions so you don't have to.
---
Category:
Tags: custom popsockets, trade show giveaways, promotional items 2022