Should We Do Custom Backpacks With Our Logo For Client & Employee Gifts?
Short answer? YES! Custom backpacks make such perfect employee and client gifts. You can do them for your holiday gifts, employee recognition, and especially as part of your new employee welcome gifts. The promo industry is chock full of amazing choices, from budget to high-end retail brands and everything in between. Let's take a look at some of our top choices that will keep you on top of your branding game in 2022 and beyond:
Click on any of the pictures below for backpack details and pricing.
First up, let's look at the Solo Hybrid. This gorgeous, high-end retail brand piece is both a briefcase and a backpack. It converts.
Next up is Solo's amazing packable backpack - so perfect for travel.
This is the new, richly featured Phantom Backpack being released in late September, just in time for your awesome client and employee gifts: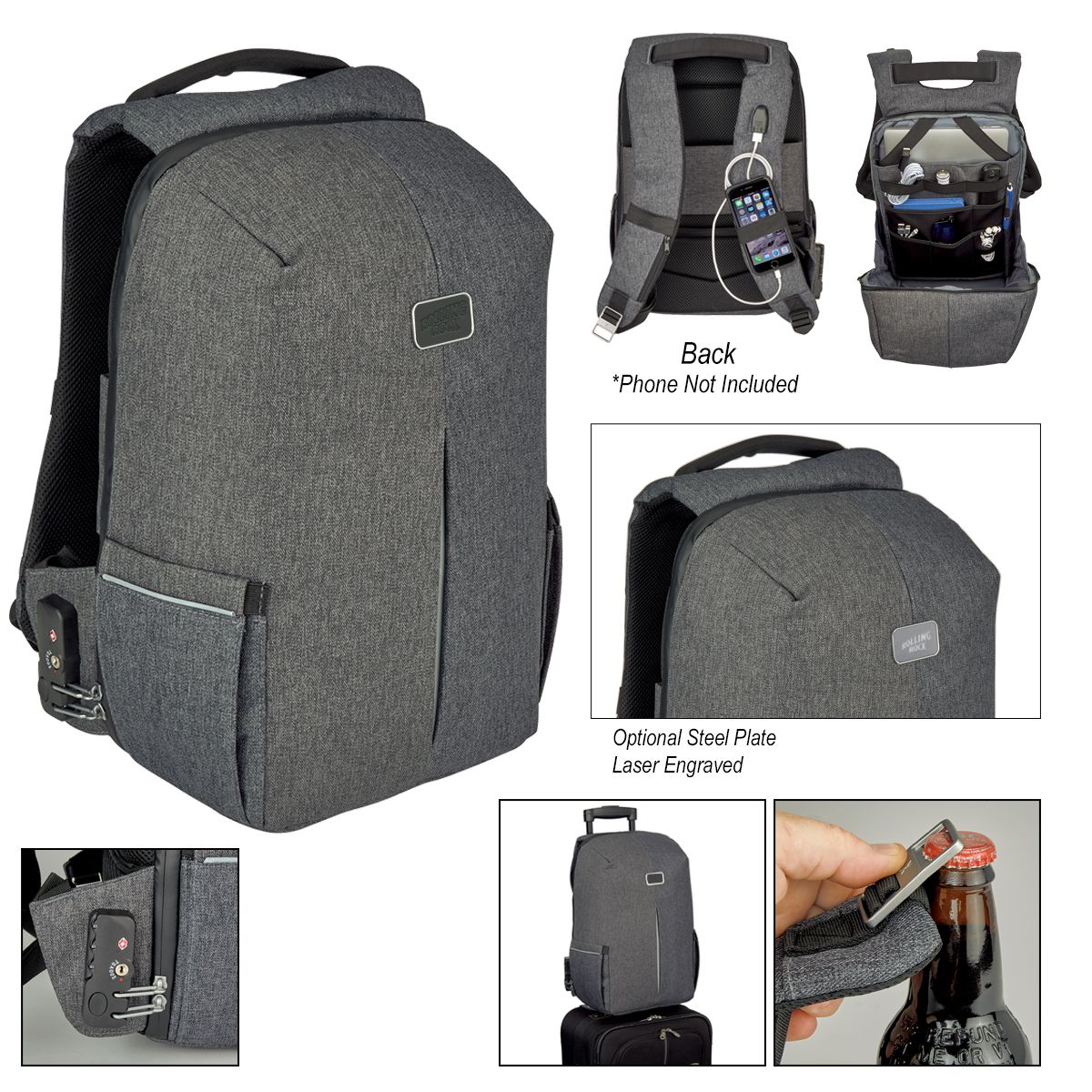 Here is our Urban Laptop Backpack, tons of great features in a selection of trim colors for your logo:
One of our favorite eco-friendly custom backpacks from the Repreve Ocean line:
Another eco-friendly fav is from Parkland, a high-end line made completely with recycled water bottles, amazing:
The Penryn Pack is not just an awesome backpack, it's the one you want if you want to design your custom backpack with more than a logo:
This classic Samsonite backpack is perfect for the professional:
We love the entire Urban Peak line, their drinkware and bags are sublime and high-quality. Here is their Water Resistant Computer Backpack, a favorite around here:
The sleek Midway Anti-theft Laptop Backpack:
The stylishly trendy looking Finley Mill Backpack, also available in khaki green:
In love with this new beauty! The Arrowhead Canvas Backpack:
Now, obviously there are lots more backpacks to choose from. This is just a selection. If you would like options specifically tailored to your project or budget, please contact us - that's what we're here for and we'd love to hear from you.
---
Category:
Tags: custom backpacks, backpack with logo, corporate gifts 2022, client gifts 2022, employee gifts 2022