New Promotional Items 2018
So how was your weekend? This weekend was my nephew's 4th birthday party. Wait, I have to show you how cute he is first: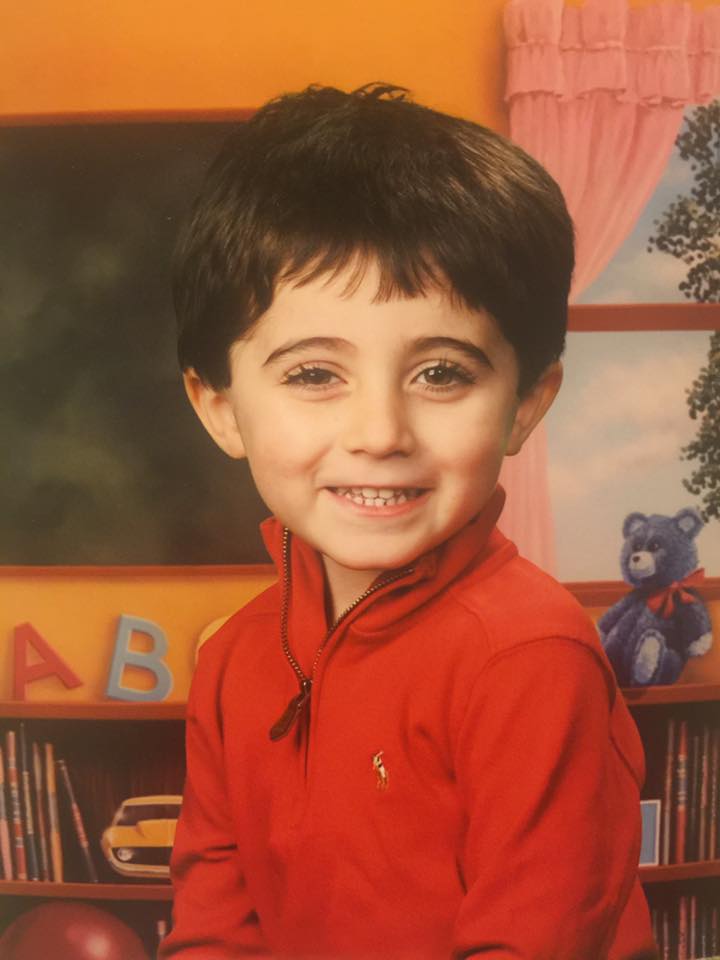 Too cute, right? Of course he gets anything he wants from me. I'm that aunt. So I took him to Best Buy to get an iPad for his birthday. He walked away from the one I was looking at immediately and planted himself right in front of a rose gold iPad Pro. I was like, wow, it's genetic. This kid knows what's hot. That's always been my thing. That's why I love my profession so much. And it looks like he's got the touch. It'll be a while before I can hire him; my sister-in-law is like, very by-the-book about child labor. She has no problem with me buying him iPads though. I can get in little digs at my family (I really go after them in my holiday posts) because they don't read this blog. I both terrified and disturbed them with my mid-2000's era blog "How did that get on my shoe?". So they aren't coming looking for this, I can tell you that.
Anyway...
So what are some of the best new promotional items of 2018? I'm glad you asked! Here are some of the newest, and in fact, these just came out this month:
Light-Up Route 3-in-1 Charging Cable:
I love this one. The Light Up Route 3-in-1 Charging Cable features a USB Type C tip, Micro USB tip and a 2-in-1 dual compatible tip for both Apple® iOS and Android devices. It will light up while charging and also comes with a key chain. This is an awesome, techy, on trend, and on budget promotional item for your 2018 trade shows. You have to have the Type C connector now peeps!
Fun Tri-twist™ with Charging Cables - just released. I like this one for fun and function! This Fun Tri-twist™ comes with charging function containing USB cable, 2-in-1 integrated charging cable for both Android and iOS phones and Type C charging cable for new Android phones. Play and Charge at the same time!
Cinema light box! This is such a perfect promotional item for desks. You know this will be kept, because the message can be changed daily, or hourly if you are really dramatic! The Cinema Light Box lets you create your own message with this decorative light box. It includes 60 letters and symbols and an On/off switch located on the side of light box.
Wireless Charging Phone Mount - we all know the auto vent car phone holders right? Well this is that on steroids! This is an amazing new promotional item for 2018, and this will bring them to your booth in droves. This phone mount includes wireless charging function. Simply clip into car vent and connect the micro charging cable via USB port to provide power. Extend the clap to hold a phone and charging starts automatically.
2 in 1 Aluminum Cell Phone Ring and Stand - this one was new for January 2018 promotional items, and became big fast. This model though can imprint up to 3 colors! So you can imagine how amazing this hot 2018 trend can look now.
Next - I'm very high on the aluminum PopSockets. They just define cool right now, with Gen Z, Millennials, even Gen X - the cool kids of all ages. Well here's a great example!
That's a Rose Gold Aluminum PopSocket on Reese's phone. (also, look at how Keith Urban is looking at his wife, awww!) The aluminum PopSockets are available in Rose Gold, Space Gray, and Black. Everyone will come to your booth once word spreads that you've got these, and they will put them on their phones and visibly (and proudly!) carry your brand everywhere.
So these are some of the newest promotional products of 2018 this week! We've got lots more coming as we turn to the summer months. Summer Swag is the best Swag! I get so excited by Summer Swag it is not even funny. Later this month we are going to show you how to brand an experience, not just a product. We have some amazing new stuff for just that!
In the meantime, don't forget to check out our Hottest Trade Show Giveaways of 2018 showroom here. And, our Best Corporate Gifts & Conference Giveaways of 2018 showroom here.
---
Category:
Tags: New Promotional Items 2018, 2018 Promotional Items, Hottest Promotional Products Right now