How To Help Recruit and Keep Employees With Elevated Swag Experiences
Valuing your employees is one thing. Making them feel they are valued is another. And that's where we come in. Many companies have moved to a remote/in person hybrid working model. Whether your workforce is remote, in person, or a hybrid model, elevating your swag for employees is key. Swag says a lot about your brand, your corporate values, and your corporate mission.
And plus, it's just cool. Too many forget that swag is fun! It should be vibrant, it should have the cool factor, and it should really give your recipient a great first impression...one that lasts.
Let's begin with New Employee Welcome Kits. We can kit anything you'd like using our white corrugated gift boxes, and add in some fun confetti. You can also choose to upgrade to a custom branded box.
First stop on our new employee welcome kits is drinkware. You want a really cool, standout, drinkware in your kit. Let's take a look at some elevated drinkware options that will really stand out, and will see your new employee kits on Instagram, Tik-Tok, and Linkedin, creating some buzz.
Click on any of the pictures for product details and pricing.
First up is ASOBU® Moonshine Mason Jar. This 16 oz /540 ml mason jar comes complete with a vacuum insulated stainless steel cooler, that will keep your icy drinks cold, and your coffee hot! The packaging is retail-level, and this jar is just so cool.
Next is the radiant Asobu® Orb Vacuum Insulated Water Bottle. The colors are to die for and really POP.
Speaking of cool, we are loving the new 24 Oz. Under Armour® Draft Grip Bottle.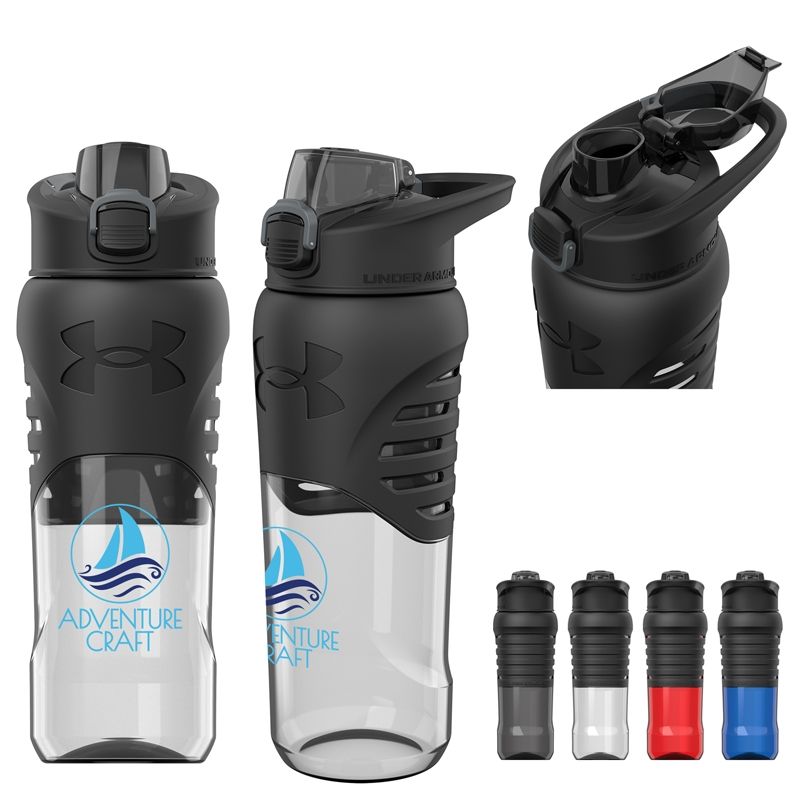 CamelBak is always on trend and always cool. We are loving their new eco-friendly Eddy. A green update on a true classic.
Let's add some tech and cell phone accessory swag to your welcome kits:
Absolutely in love with the new Plant PopSocket.
At Snag Your Swag we refuse to appear on Zoom without our ring lights! They work on your desktop, your laptop, your tablet, and your phone.
You'll want to add in a food gift. Everybody loves treats!
We are big fans of the delicious Fairytale Brownie line, and so is everybody who tries one.
You'll also want to include a few personal care and wellness items.
First up, stay elevated with EOS branded lip balms:
There's nothing like a massage!
Call Snag Your Swag to build your unique employee welcome kits today. Want to ship these to your employees' homes? Not a problem, we'll handle your fulfilment too.
---
Category:
Tags: new employee custom welcome kits, corporate gifts