How to Choose a Business Gift For Maximum Impact
It's time to start planning your 2022 corporate gifts. I know, it's only August, but as we all know, there's no "only" when it comes to holiday shopping and corporate gifting is no different. Time moves fast and so does stock, especially these days. Come November, and you want a beautiful blanket with your logo, I want to deliver that for you. But chances are I won't be able to. Not with your first choice any way.
And a great corporate gift needs planning. You need to not only choose a great gift, but you have to plan for packaging and think about how you are going to deliver these to your clients and employees. Are you going to be handing these out in person? Maybe at a company holiday party? Or are you going to individually drop-ship these to the recipients' homes?
First, let's talk about choosing the right gift. I always want to find out a few things.
-Who are your recipients? Clients or employees? Both?
-Tell me a bit about their demographic, generally speaking. Are your employees on the youngish side? Older? Who are your clients?
-What is your company's mission statement? Vibe? What is the main message of your brand?
-What goals do you have in mind? Is there a particular impression you want to deliver?
-Do you have a budget? Does your budget include packaging and fulfilment?
-What have you done for corporate gifts in the recent past?
It's very important to think about all of the above. Once I have these answers, it gives me a great starting point for recommendations specifically tailored to your brand and your needs. Internal discussion with your team is also a good idea. Collaborative efforts almost always lead to stronger results. We can join you in that on a Zoom if desired.
A lot of companies will be having big holiday parties this year. We all know what the past two holidays have been like, and in-person parties are going to rebound big in 2022. In which case, you may want to give out your custom gifts right at the party, while having your sales team deliver your gifts in person to clients who cannot attend. Having your national or regional sales team deliver your gifts by dropping them by clients' offices, is such a great way to touch base with your clients in a very relaxed manner. People love receiving gifts! And holiday time always has a party feel in offices. Lunchrooms are filled with treats sent by grateful vendors, holiday decorations are up, employees are leaving fun little gifts on their coworkers desks. I love visiting clients in person that time of year.
Of course, that's not always going to be the best answer for you, or even a feasible one. I mean, I have clients throughout the country and my team cannot visit them all. But we make sure they all feel greatly valued, because they are! In this case, you want to do fulfilment. We make that easy for you. You can choose a gift, we customize it of course, and then we will drop-ship it to your list of recipients. The list can be as large as needed. I want to use one job as a case study.
Last year, we did a job that incorporated an "experience". The client wanted a true gifting experience. We helped them choose the products for four different gift boxes, to be delivered each week leading up to the end of the year.
One week's theme was wellness, another sweets, the third was tech, and the last was apparel. We created a company store for their apparel box, so that the employees could go in and choose between a high-end hoodie and a Patagonia sweater, and between several different hat options. That is the solution for collecting sizes, and we made it easy.
So let's talk about kitting. Week one was wellness. With our help, the client chose a UV phone sanitizer that is also a wireless charger, a luxury soap bar, a sleep mask, and a massager. Here are the items:
We packaged these all together in a corrugated mailer box, beautifully packaged with color confetti and a full color postcard thanking the recipients, and drop-shipped them to 650 recipients. That's called kitting.
Kitting does not have to be a four week gifting experience, so don't worry! And it doesn't need to contain several products. Let me give you a great idea for a 2022 kit:
One of our favorite stainless steel, double-wall, vacuum insulated tumblers, the Basecamp McKinley, packaged with a Hot Chocolate Bomb: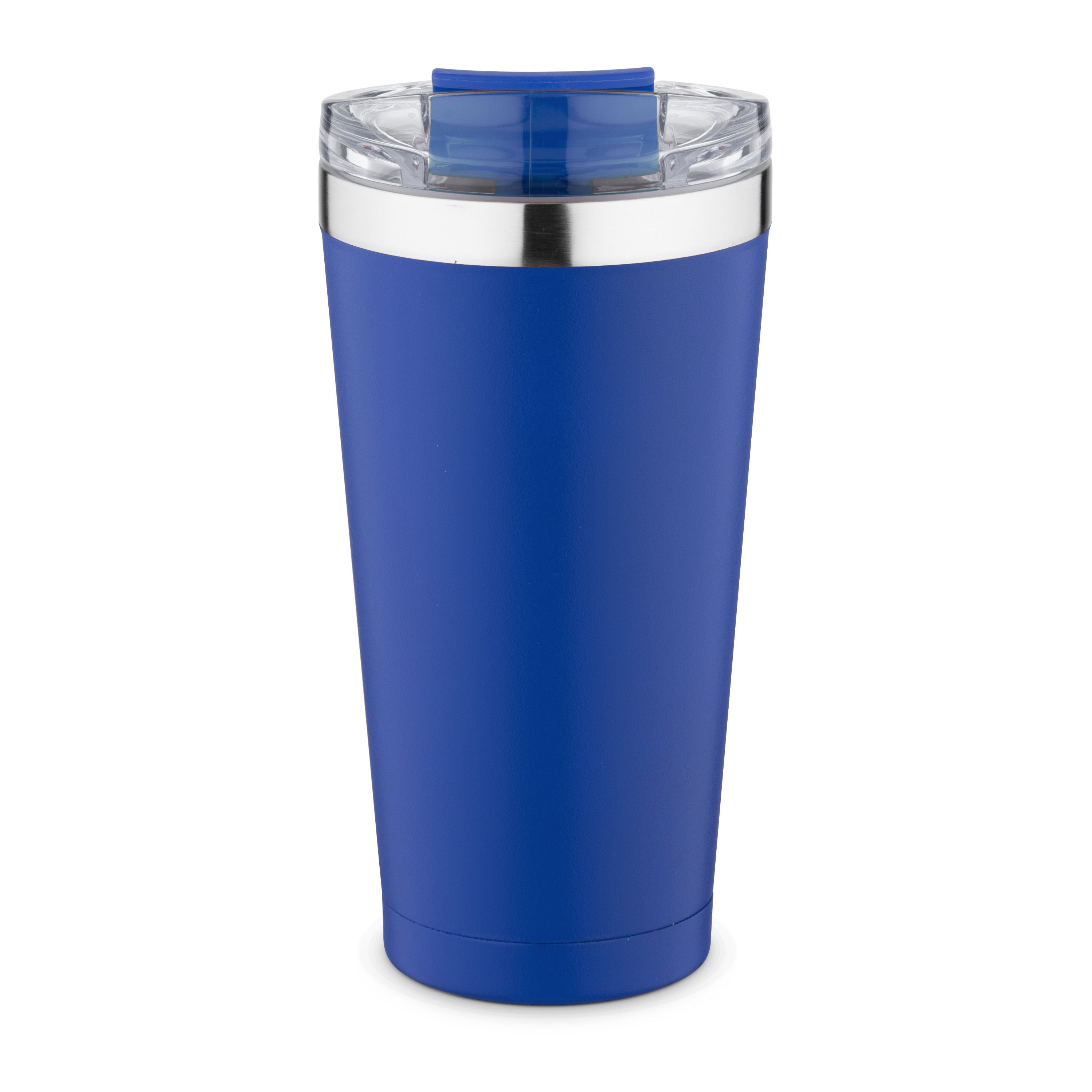 You can kit together these two items, which are so complimentary to each other, with some color confetti or tissue paper, in a white corrugated mailer, or a custom branded mailer box with your logo on it. Now, someone else may be gifting a great vacuum insulated tumbler, sure, but are they going that extra step with a hot chocolate bomb? Nah they aren't. That's maximum impact. That makes you unforgettable. That gets you talked about, and even better, that gets your brand on Tik-Tok, Instagram and Linkedin as people show this off. Hey, a lot of folks have never even heard of a hot chocolate bomb. So they're going to talk about that. And "unboxing" is a big thing on social media. I love watching unboxing videos.
How do you begin? We have curated the top one hundred corporate gifts of the year, and put them in one place for you. Begin there. This showroom will definitely get the ball rolling and you may find the perfect gift right there, or it may help you and your team brainstorm. Then email or phone us and let's discuss those questions I posed early on in this article. Together, we will find the perfect solution for your maximum impact corporate gifts this year.
Here is our top one hundred corporate gifts showroom. Click and enjoy!
---
Category:
Tags: corporate gift kitting, top 100 corporate gifts of 2022